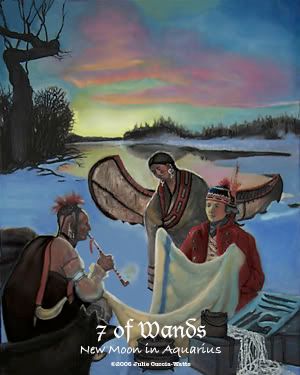 February 18th
General Meaning:
Traditionally means you have an advantage even though you are outnumbered and the way to maintain your advantage is to stay mindful of your personal position and keep your focus. Do not give up your principles and things that matter to you just to keep the peace.
Also this card means being exposed to new cultures and customs. interesting and stimulating exchange that changes us and at the same time we change those who comes in contact with us.
The good ideas stick and outmoded ideas may be left in the dust waiting to be rediscovered.
My story:
I pulled this card when my husband and I were having conflicts with people who did not approve of our ideas about raising OUR son. LOL yes, people raised hell when they realized that we want to raise our child our way and not theirs.
I took the meaning of the card as not letting people change us and sticking to what WE believe is good for our son. People had a choice to either grow up and begin to respect us and our parenting decisions or show themselves out.
Even though we were outnumbered, we had the power to say "no" and we stood our grounds no matter what.