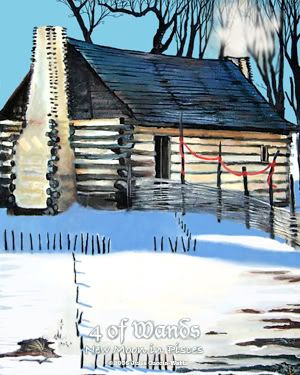 March 18th
General Meaning:
Planning for an event, time for initiating or drafting a plan for some important future activity. Traditionally this card means celebration and coming of age.
My story:
To me this card represents end of winter and early spring, when the early flowers and grass are not yet peeking through but the snow is ready to melt. The earth is warming in anticipation, still waiting for action. So in the reading it might mean that you or someone is waiting for some sort of action, for something to happen and even though nothing has happened yet, it is coming very soon.
One time I pulled this card when it was time for my son was about to start daycare for the first time in his life. It was an exciting and happy time to see my son grow and learn and to gain more independence from us, but at the same time filled with concern and worry. How will he adjust? How will we adjust?
Even though I was nervous, I knew that starting daycare will be one of the best things ever for our little one, and even though the whole thing was pretty nerve wrecking, I was planning on having a little celebration the weekend before and the weekend after his first day.
Another time I pulled this card when some relatives were planning on coming for a visit and even though they were not there yet, the tickets were purchased and suitcases were ready for packing.